SAM Labs Announces a No-Tech STEAM at Home Pack
SAM Labs Announces a No-Tech STEAM at Home Pack
STEAM at Home Pack – Computational Thinking Illuminating Living Rooms in the US, the UK, and Around the World.
SAM Labs is bringing the STEAM learning experience home with their new hands-on learning packs that do not require the use of technology.
Featuring Strawbees, the new STEAM at Home Pack is an affordable kit designed with standards-based STEAM activities and maker materials for K-5 students. The STEAM at Home Pack offers an additional distance learning solution for teachers and students.
"I think the best part about these packs is they are an equitable STEAM resource for at-home learning," said Mackenzie Meixner, former classroom educator and current East Coast Education Consultant at SAM Labs. "They are low-cost and no-tech so all students have access to STEAM activities that promote their problem solving and design thinking skills."
SAM Labs reimagined K-8 STEAM and Coding for both students and educators with their Bluetooth wireless blocks, intuitive apps, in depth curriculum and lesson materials, top level support, and ongoing teacher support from their education consultants. SAM Labs is now taking their commitment to education a step further by prioritizing equity in STEM, STEAM, and Coding with highly interactive activities and materials in the STEAM at Home Pack.
"These kits are 'back to basics' allowing students to truly get hands on and creative-using everyday items in different ways to build and create," said Jennifer Byrom, former classroom educator and current South West Education Consultant at SAM Labs. "This not only flexes students' problem solving skills, but also their imagination. They get to see how items can have more than one purpose and can be utilized creatively to achieve the desired outcome."
The STEAM at Home Pack is a one-to-one solution that will allow each student to have their own kit at home. The activities included are design-focused to ensure that students are always creating – without SAM blocks or apps. Each activity includes challenges which allows for differentiation to meet the needs and levels of all learners. Each letter of STEAM is represented, with Strawbees Engineering activities, and SAM Labs Science, "unplugged" Technology, Art, and Math activities.
STEAM at Home Pack will be available for teachers, school administration, and parents on October 26, 2020.
About SAM Labs:
SAM Labs is an award-winning developer of engaging hands-on STEAM and Coding experiences for K-8 students that are standards-aligned. SAM Labs provides educators and administrators with hardware, software, instructional materials for both students and teachers, and ongoing support to meaningfully integrate STEAM and Coding curriculum into the classroom. Learn more at samlabs.com. Follow us on Twitter, Facebook, Instagram, LinkedIn, and Pinterest.
About Strawbees:

Strawbees is an award-winning Swedish edtech company whose vision is 'let kids create the change our world needs!'. Strawbees merges the physical with the digital and believes it can recycle or upcycle anything.
Their mission is to inspire the next generation of creative problem solvers. Their products and educational content focuses on problem-solving and critical thinking instead of step by step instructions. This is even more critical now than ever, based on an ever-changing world and challenges that need to be solved. Imagine a classroom full of students coming up with different solutions to the same problem?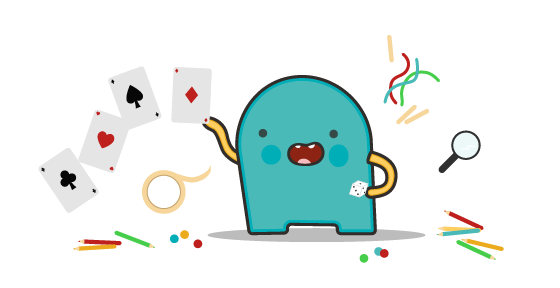 Ashli is a science educator who has a passion for using EdTech tools in the classroom and for creating interactive learning experiences that allow all students to engage in higher level learning.