Sign Up for At-Home Virtual Summer Camp: STEAM Distance Learning in the Living Room
School is out for the summer, but now what?
With many states still respecting social distancing measures to ensure people don't contract COVID-19, many classic summertime activities, such as sports, clubs and camps have postponed or taken an indefinite hiatus for the 2020 year. What's even more frustrating is the fact that many public spaces, such as parks and outdoor areas are packed with people who have nowhere else to go after being cooped up inside.
But education technology companies have used this as a chance to innovate and recognize that there are other ways that children can enjoy these activities and get a taste of summer without risking health — all while making continuous learning a focus. Distance learning has been a huge adjustment for teachers and students going completely digital and has transformed the learning environment for K12 and educators all over the world.
SAM Labs recently unveiled a virtual Summer Camp series for students in grades K-8 that brings the magic of the summertime back inside. The series is a fun, week-long experience run in sessions from July through August. Here's what you need to know.
5 Fast Facts About SAM Labs Summer Camp Series
1. All materials are included in your Summer Camp enrollment.
For $250, your child gets sent either a STEAM Alpha Kit (Beginner or Intermediate Course for Grades K-5) or Learn to Code Alpha Kit (Advanced Course for Grades 6-8). Each enrollment is a Monday through Friday camp adventure, where students will have 1.5 hours of engaging, live instruction with certified SAM Labs instructors and 1.5 hours of self-paced, extension learning daily.
Consider that SAM Labs STEAM Alpha Kits typically cost $159 on the SAM Labs web store, and for less than $100 more your student can attend 15 hours of special virtual summer camp programming over a week while getting dedicated support and discovering new things in the learning process with this package deal. The best part? You keep the kit once you're done for future activities or learning on your own!
Already have a STEAM or Learn to Code Alpha Kit? No problem. You can sign up for the course that doesn't include the kit (note that the kit is required to fully take-part in the lessons).
2. Children will get to take part in special camp-themed lessons.
What is summer camp without some of the classics, like roasting marshmallows, building a tent, or telling spooky stories? The entire SAM Labs Summer Camp series was designed with just that in mind.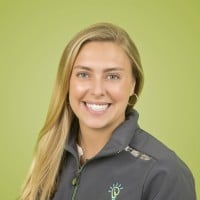 "It was important for us to bring the magic of the outdoors into the living room," says Mackenzie Meixner, one of SAM Labs Camp Instructors and Certified Education Consultants. Meixner is one of four SAM Labs certified education consultants who developed the camp-themed activities. "Our thought was that children have spent so much time inside and must be missing out on many outdoor activities right now, and there's a perfect opportunity to bring STEAM and Coding into the camping experience with these lessons."
So, what do children have to look forward to during camp? Here's just a taste of some of the camp-themed lessons:
– Virtual bonfire to roast marshmallows
– Interactive spooky campfire stories
– Solar oven for your favorite camp food
– Camping tent to withstand extreme weather conditions
– Virtual compass rose
3. Children will all experience the same camp-themed lessons, but at scaffolded complexity, depending on age and grade.
One of the best parts about attending an in-person summer camp is the ability to take part in all sorts of activities that are available, and SAM Labs Summer Camp Series replicates just that. The lessons designed for camp are available for each grade level, but scale in difficulty and complexity.
"Every child should have the opportunity to experience summer camp, so we were intentional in our design for these lessons to make sure it was accessible for all learners," says Meixner. "The Intermediate Course has more advanced coding work than the Beginner Course, and the Advanced Course has more advanced coding than Intermediate Course. But every child gets the same engaging lessons. This can be really important for siblings or kids who come from different grades at the same school, because then they can discuss the same activity and how they completed it."
In addition, Meixner mentions that teachers and parents can feel confident about children taking these courses because they are aligned to NGSS and CSTA standards to continue learning over the summer break.
4. Children will have the opportunity to bring summertime hands-on learning and exploring back inside.
Summer camp (and being outside in nature in general) is a rich, tactile experience. While under any other circumstance children should take advantage of the outdoors, STEAM and coding can offer an excellent alternative.
SAM Labs STEAM Alpha Kit and Learn to Code Alpha Kit contains Bluetooth blocks full of motors, lights, sensors, buzzers and sliders that let children have the opportunity to recreate many of the elements of the outdoors in the camp-themed STEAM activities using hands-on learning.
"SAM Labs hardware gives students the ability to really get their hands on something instead of just doing virtual projects," says Meixner. "Yes, they'll write algorithms, connect inputs and outputs, and come up with solutions to problems, but they'll also exercise benefits they would get at camp, such as working on communication, team building and ultimately bridging the physical with the digital in a camp-like atmosphere using the power of STEAM."
5. Children receive live instruction from certified teachers while attending Summer Camp.
Many distance learning online courses today are on-demand or recorded, but nothing about SAM Labs Summer Camp Series is distant. Students will be taught by four former educators serving as Camp Instructors each day who also helped design the very lessons being taught in camp. This is great for students who may require additional support during the learning process and to foster engagement and conversation around the lessons.
In addition, students have access to a live chat while they are conducting their self-paced learning activities and access to dozens of knowledge base articles from the SAM Labs FAQ. Once camp is complete, students receive a SAM Labs Graduate Certificate to show off their hard work at camp and what they've learned.
Reserve Your Spot for SAM Labs Summer Camp Today
Parents and teachers are welcome to tune in and join, especially for younger students who may need more guidance in addition to Camp Instructors. Lastly, SAM Labs is offering scholarships for students who may not be able to afford a Summer Camp spot on their own. To learn more about the Scholarship Fund, click here.
More Free Resources on All Things STEAM Education
Our curriculum is just the tip of the iceberg when it comes to how we support educators and parents with STEAM learning and resources. For more, check out:

I'm an edtech writer who's passionate about changing the world one classroom at a time. When not spreading the news about the latest in K-12 technology, you'll find me geeking out about the latest startups or video games and adding to my '80s toy collection.
Eleanor is an EdTech writer who's passionate about changing the world one classroom at a time. When not spreading the news about the latest in K-12 technology, you'll find her geeking out about the latest startups or video games and adding to her '80s toy collection.