10 Top Features You'll Love in the Digital Classroom
When we decided to adapt our STEAM and Learn to Code lessons for distance learning and hybrid learning we knew immediately that Nearpod would be the best platform for our digital classroom. We also realized that by using Nearpod the STEAM activities and lessons we adapted could be used during in classroom learning as well as for distance or hybrid models.
Our main goal when adapting our lessons was to create highly interactive digital learning experiences that kept students engaged in STEAM activities from start to finish, and that continued to develop students' computational thinking skills. We wanted to take the pressure off of you by providing standards-aligned STEAM and Learn to Code lessons and activities that you simply need to upload and assign to students. After speaking with educators that have been using the digital classroom it's clear that teachers absolutely love it!
"I was impressed with the content SAM Labs has developed for online learning." -2nd grade teacher, Seattle SD
If you haven't seen it already for yourself, make sure to check out our digital classroom here! Let's dive into our favorite features within our digital classroom thanks to Nearpod.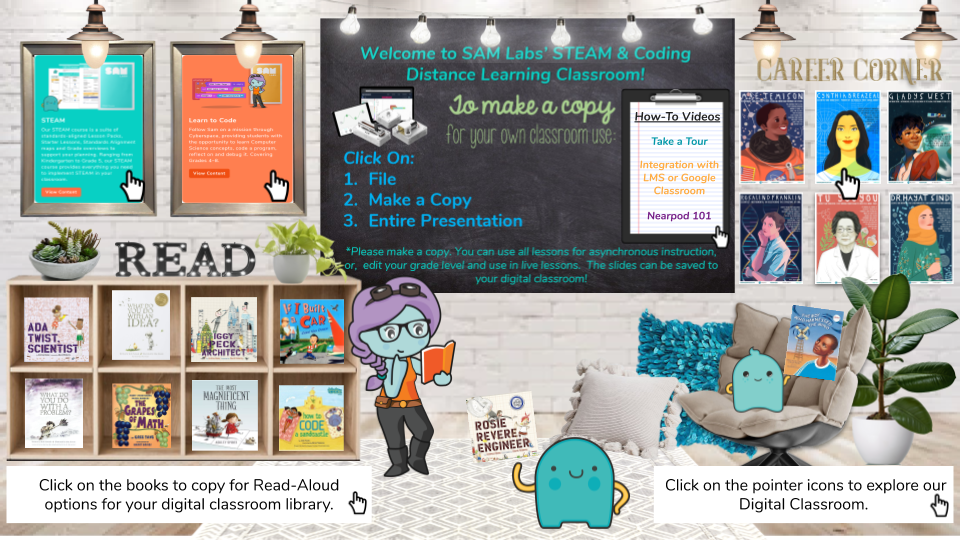 1. Digital Classroom Must-Have: AudioVoice Over
All students have different learning needs. Some of your students might need to read directions while some might need to hear directions given to them. When we're in the physical classroom this is quickly taken care of because as teachers we naturally say directions aloud while also having them written on any handouts. During remote learning or whenever giving students digital assignments, this can get tricky. This is why we love the Audio Voice Over feature in Nearpod.
We have created audio voice over instructions for the STEAM activities and lessons in our digital classroom. Another great feature to mention is that these voice overs can be edited by you if you wish to have your students listen to your audio or if you ever changed the instructions and therefore needed to change the audio.
2. Digital Classroom Must-Have: Interactive Video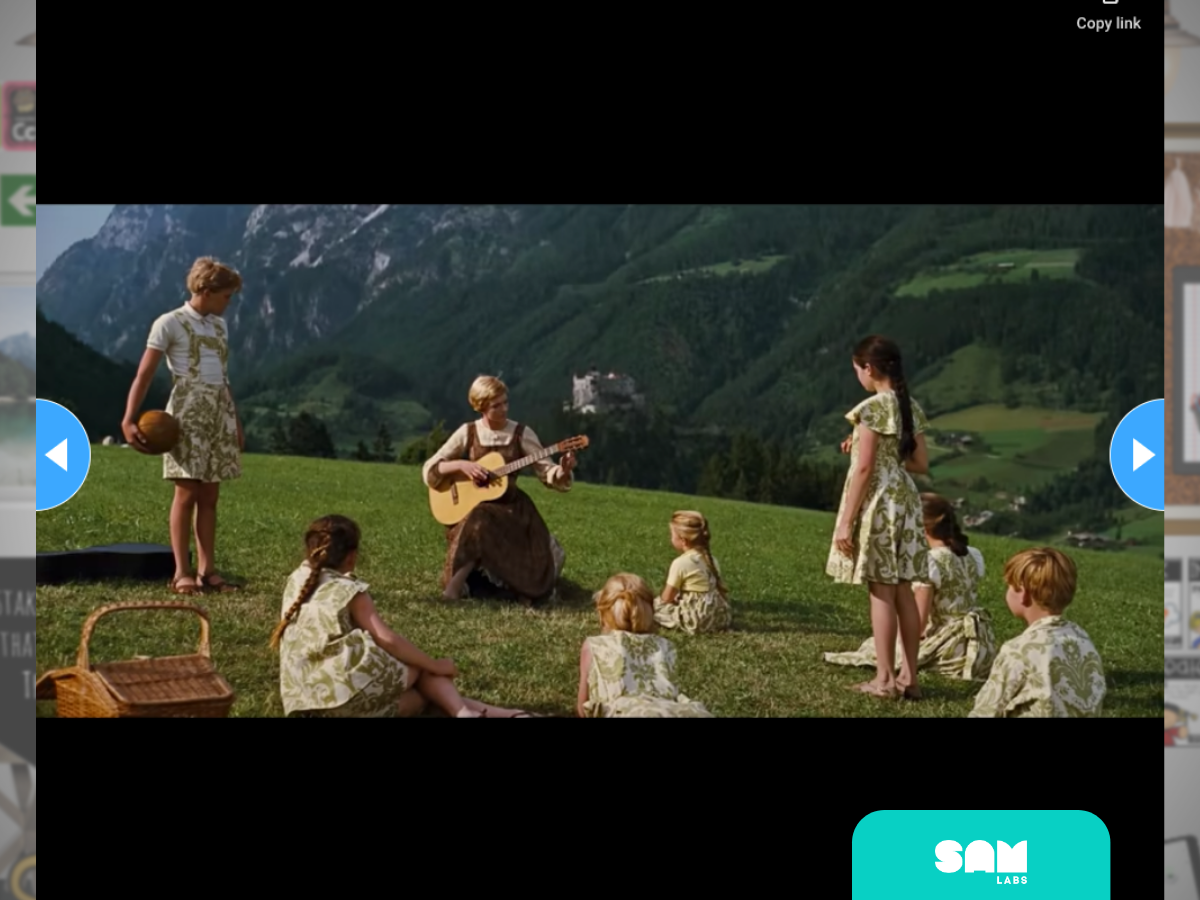 I don't know about you, but sometimes I find that students are able to visualize certain concepts when watching a video better than I can sometimes demonstrate them in the classroom. During distance learning this becomes even more important if students are working on certain activities asynchronously. Thanks to a new Nearpod feature the videos added to the digital classroom lessons can also have questions embedded within them!
Questions embedded within the video allow checks for understanding while students are watching the video. We love this feature because it requires students to stay focused on the video and not start to drift or space out. In order for them to answer the question correctly, they have to remain engaged in the video as it plays.
3. Digital Classroom Must-Have: Polls
Nearpod's poll feature allows amazing opportunities to not only do a quick check in but also to give students the chance to self-assess and reflect on their learning within the digital classroom. As the teacher, you can now see exactly how your students would rate themselves. Self-assessment and self-reflection are really important for students and the poll feature within Nearpod is a great way to increase self-assessment in the classroom or during distance learning.
While students are at home it becomes harder, yet more important, to check in on how your students are doing. Social Emotional Learning check-ins at the beginning of a lesson is another way to use polls in a Nearpod lesson.
4. Digital Classroom Must-Have: Time To Climb Gamification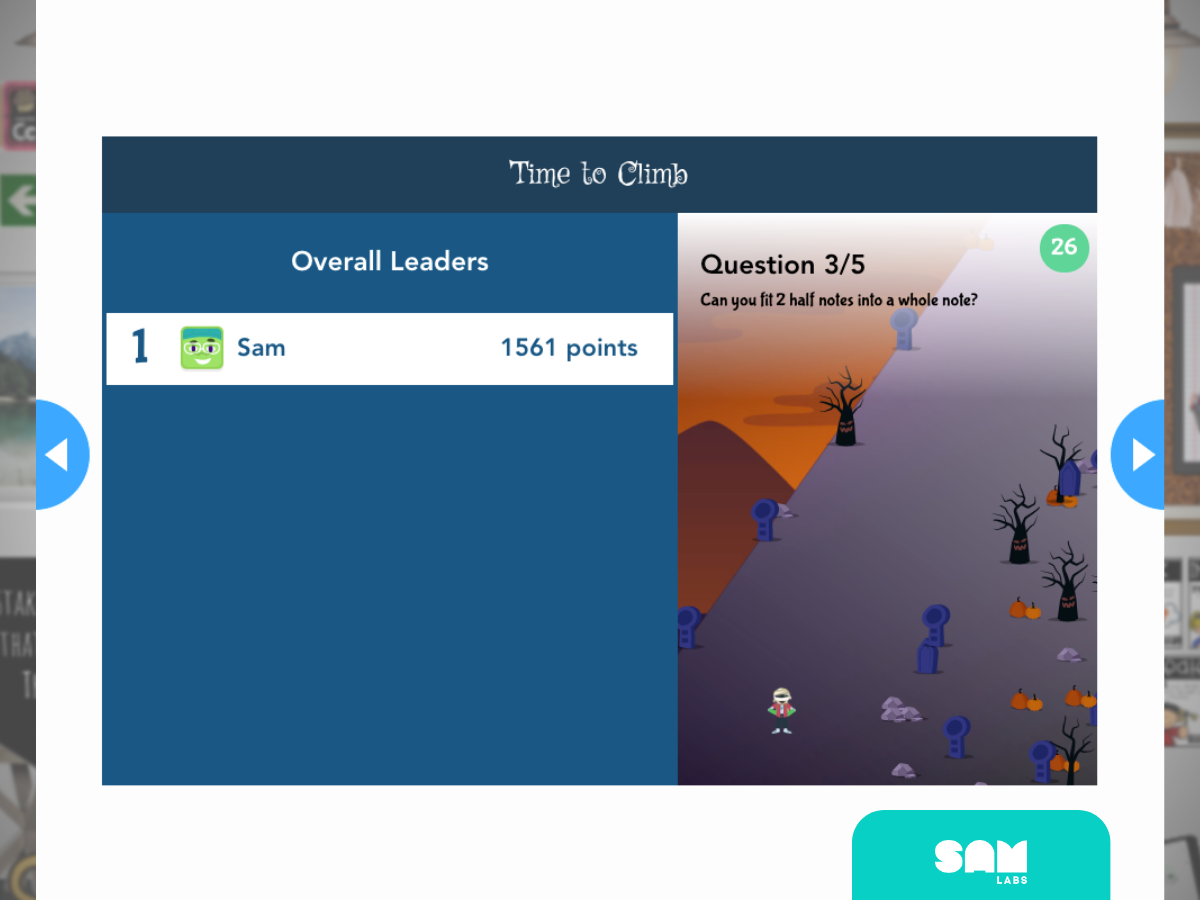 Our goal is always to have fun while teaching students. The Time to Climb is an exciting way to quiz students and check for understanding during distance and hybrid learning. Gamification within STEAM and Learn to Code is made possible with the Time to Climb quizzes. Students engage in friendly competition with each other while they are also demonstrating their knowledge to you.
While students are answering the Time to Climb questions you are able to view real time data that can inform your next steps and instruction. The insights you gain from these quizzes can also be used to measure student growth.
The Time to Climb Challenges can be themed! To see an example of a Time to Climb Challenge click here to download your own copy of the classroom and choose a lesson to explore!
5. Digital Classroom Must-Have: Open Ended Questions
Polls and multiple choice questions are wonderful for checking student understanding of the material. However, open ended questions can provide you with a deeper insight as to how well students actually understand the material.
The open ended questions within Nearpod prompt students to respond to questions in their own words. Students that fully understand what they are learning will be able to articulate this understanding in writing as well as with short answer questions. If they are still struggling, you'll be able to see that from their response and can follow up with appropriate leveled information or materials to get them up to speed.
6. Digital Classroom Must-Have: Drawing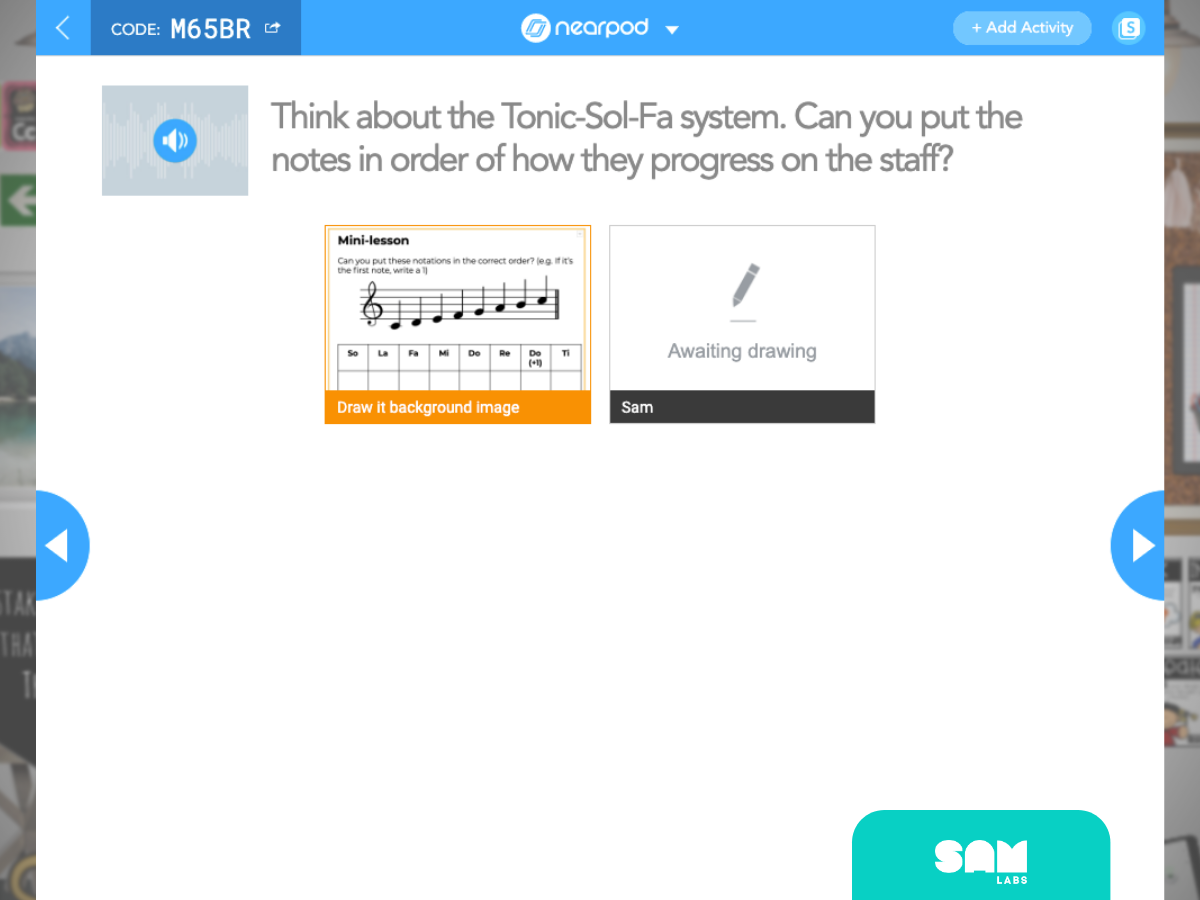 The Drawing feature is one of my favorites! When it comes to STEAM activities and coding activities, students are often asked to build a prototype. The drawing feature can give students a chance to draw and sketch out their prototype. As students are creating their drawing you, as the teacher, can watch the drawing come to life in real time.
Asking students to draw a response to a prompt is another way to gauge whether students are truly understanding the content being covered. Within the drawing feature images can also be uploaded to allow for digital labeling as well.
7. Digital Classroom Must-Have: Collaborate Boards
Student collaboration becomes a little tricky during distance and hybrid learning. STEAM education activities and coding activities become more meaningful when students have the ability to collaborate and work together. These collaborative boards make collaboration possible when students can't be in the classroom together.
Collaboration boards provide a prompt for students. Students can then respond to the prompt and are able to see their classmates' responses. Depending on the prompt, the collaborative boards can build a positive classroom community and culture. These boards can also give students insights to possibilities they hadn't thought of yet for their code, their prototype, or for different thought processes.
8. Digital Classroom Must-Have: Delivery Options
Do you want to assign a lesson to students to work on at their own pace? Do you want to go through the lesson together as a class? Both of these options are possible with the digital classroom Nearpod adaptations! Every lesson has a live participation delivery option or a student-paced delivery option.
The live participation delivery option puts the teacher in control of the lesson from start to finish. You give the lesson to students and go through the lesson as a whole class. While you are going through the lesson together, students must follow along with you – when you move on to the next activity slide their slides will also move on. This is great for classroom management and keeping students engaged!
The student-paced delivery option lets students complete the lesson and activities at their own pace. This is great when you want students to work on their own or when you are working towards a personalized learning classroom that highlights student pace.
9. Digital Classroom Must-Have: Google & LMS Integrations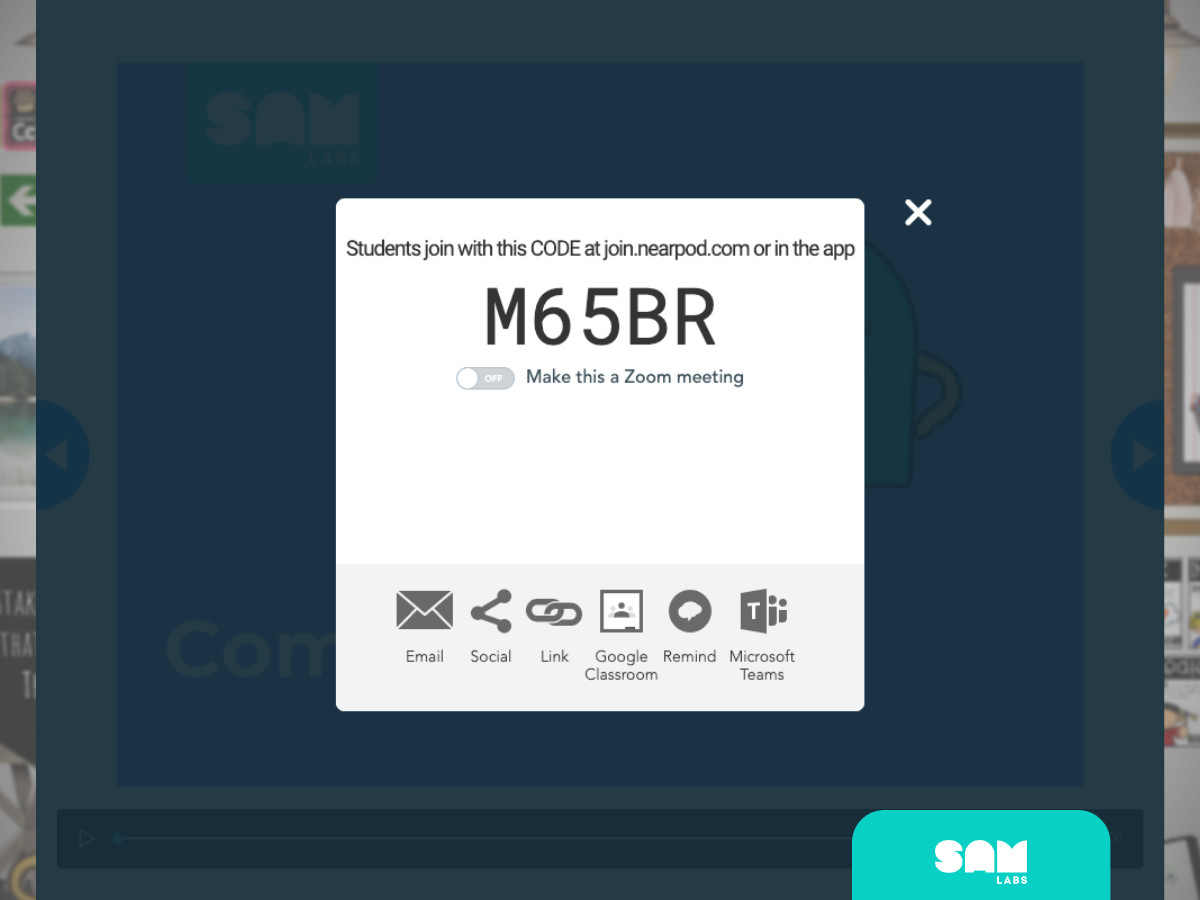 At this point, you're excited about all of the features included in our digital classroom lessons but you might be wondering how to assign them to students. Nearpod has LMS and Google integrations to make assigning lessons to students effortless.
If you're using Google Classroom you can assign one of our Nearpod STEAM or Learn to Code lessons to students from within Google Classroom. Once you've assigned the lesson to students they can access and launch the lesson by simply clicking it from within Google Classroom.
Nearpod also integrates well with learning management systems such as Canvas, Schoology, Blackboard, and itsLearning. Integrating Nearpod with a learning management system will allow you to access the Nearpod lessons from within your LMS. This is great during remote learning, hybrid learning, and when in the classroom! Students can also complete the Nearpod lessons from within the LMS without needing to leave the LMS platform. If you have any questions about this, please reach out to us for help!
10. Digital Classroom Must-Have: Reporting
Student data isn't always the easiest to gather and Nearpod makes it that much easier to capture student data. While students are completing the activities within the Nearpod you will have access to their responses in real time. This is great for informing any possible next steps or if you want to take a moment to explain something a little more in depth because you realize that students are not quite ready to move on just yet.
Post-session reports provided by Nearpod take this a step further. With the post session reports you are able to truly dig in and analyze the student data. These reports can be used to measure growth throughout a lesson and even throughout a unit.
Conclusion
There you have it, our 10 favorite features within our Digital Classroom and Nearpod STEAM activities and lessons! We love that these features provide multiple touch points for students to interact with standards-aligned STEAM and Learn to Code content while also increasing opportunities for collaboration during distance learning. These digital classroom features will engage your students in our interactive STEAM and coding activities, build computational thinking and problem-solving skills, and give you deeper insights into student understanding and growth data.
Don't just take our word for it! If you haven't already taken a look at our digital classroom that has our adapted lessons head HERE to check them out now! You can start using them as soon as possible with your students as distance learning lessons or while in the classroom. If you have any questions at all about using the digital classroom, send us an email and we will make sure you are ready to go!
Loved this post? Here are some additional posts we think you'll like!
Best 8 Free Ways to Teach STEAM Remotely
Free STEM/STEAM Activities for Learning from Home During COVID-19
K-12 Teacher Interview: Why Educators Need to make STEM/STEAM A Way of Life
Ashli is a science educator who has a passion for using EdTech tools in the classroom and for creating interactive learning experiences that allow all students to engage in higher level learning.