Achieving Equity and Personalized Learning with the STEAM at Home Pack
How do we provide educational equity for all students? This has been a huge question in education and in today's world. With COVID-19 affecting classrooms across the globe, this question has become that much more important to both educators and parents.
Here at SAM Labs we have been working hard to take steps toward increasing educational equity by increasing access to impactful computational learning experiences and STEM/STEAM activities. Designing an at-home distance learning solution for students in Kindergarten to Fifth grade marks one of the first steps we've taken to create equitable experiences for students.
Before we dive into exactly how our new STEAM at Home Pack provides educational equity and personalized learning in STEAM education, let's start with defining educational equity and personalized learning.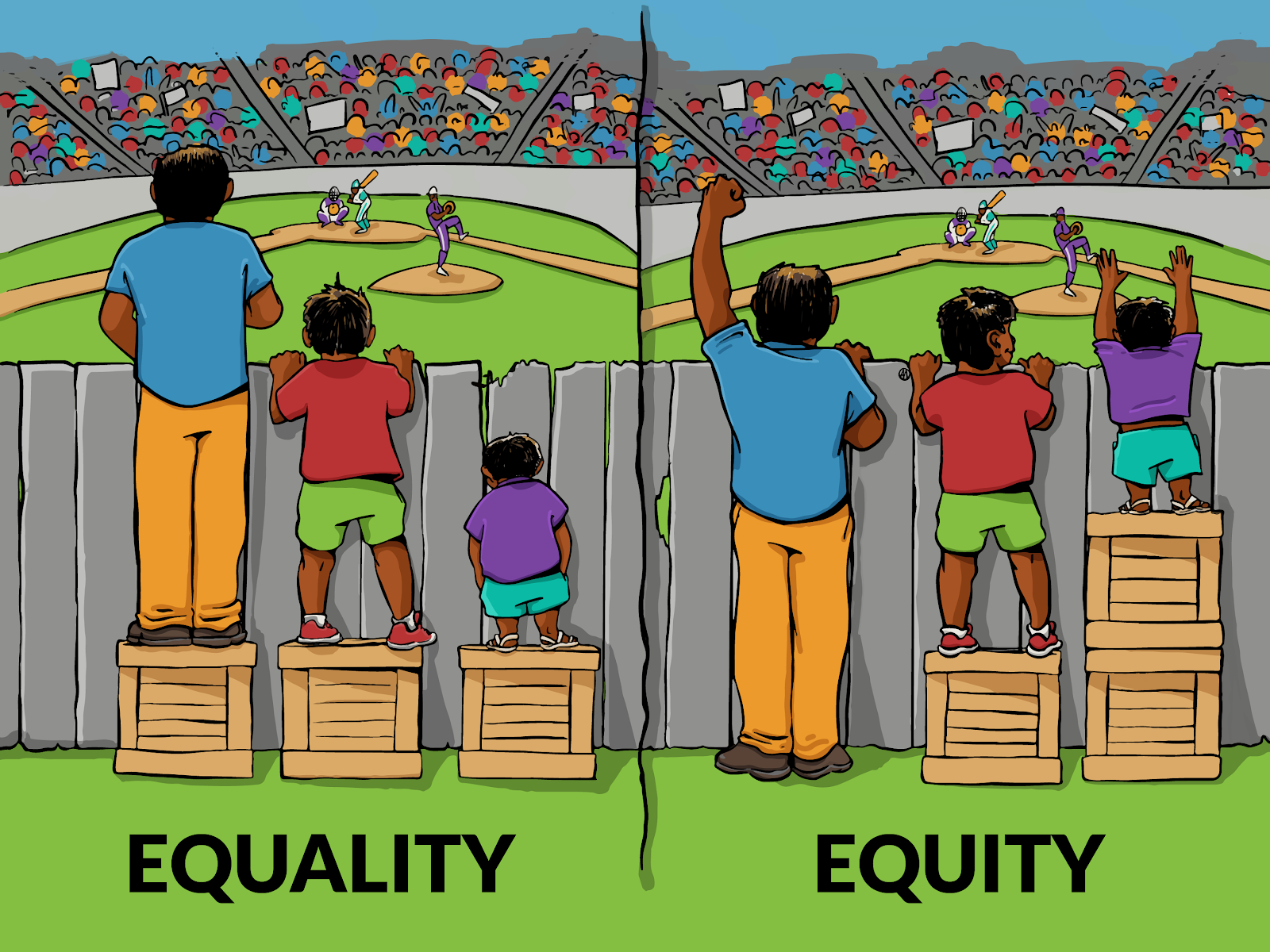 What is Educational Equity (and Why Does It Matter)?
Do all of your students have access to the Internet when they go home after school? Do all of your students have the same cultural background? Do all of your students read on the same reading level? Do all of your students learn the same way?
Chances are, the answer to at least the majority of those questions, if not all of those questions, is no.
In today's world, the reality is that not all homes have Internet access. Not all students come from the same cultural background or read on the same level. Not all students learn the same way or have the same learning needs.
If we know and accept that these statements are true, then we need to start asking ourselves additional questions.
Are we providing each of our students with the tools they need to succeed?
Are we celebrating students' individuality, creativity, cultural backgrounds, and learning styles?
How do we ensure that each student is successful?
According to the Aurora Institute, the National Equity Project defines educational equity as:
"Educational equity means that each child receives what he or she needs to develop his or her full academic and social potential."
When analyzing educational equity and asking ourselves if we are creating learning experiences that promote equity, we are looking into whether or not we're providing each of our students with the quality education that they each – as individuals – need to be successful. The key here is 'as individuals'.
Each student that we teach has different learning needs and learning styles, different cultural backgrounds, and different socioeconomic backgrounds. Is it true that some of your students might have commonalities, for example, the same socioeconomic backgrounds? Absolutely. However, we know that each student is unique and each student brings their own unique experiences to your classroom.
These unique experiences shape how students learn and retain information taught in the classroom. This is why we cannot have a one-size fits all mentality when it comes to working with students. What works for one of your students is not guaranteed to work with all of your students.
A classroom with educational equity accepts that not all students learn the same way, that not all students have access to the internet or parents that can help them with their homework when they get home, and that not all students are on the same academic level. This classroom creates learning experiences that:
celebrate students' cultural backgrounds
encourages student creativity and ways of thinking
develops activities to meet students where they are academically while still pushing them to grow
accounts for student home lives
If you're starting to feel overwhelmed about how to ensure educational equity for your students, don't worry, you are not alone. SAM Labs is here to help you excel with our STEM kits for kids!
What is Personalized Learning & How does it relate to Equity?
Personalized learning has the power to transform your classroom into a student-led classroom.
Personalized learning highlights the individual student and allows each student to take ownership of their learning. The students' strengths, learning needs, and personal goals shape their educational experiences in a Personalized Learning classroom. With personalized learning, each individual student has a choice– and a say–  in how they learn and how they engage with the content they need to master for success.
The student is at the center of every aspect of a Personalized Learning classroom from the learning environment to the instructional design and demonstration of learning. Personalized learning seeks to include students in the learning process by:
zooming in on student learning styles
encouraging students to reflect upon their learning with regular self-assessments
empowering students to be academic risk takers
Personalized learning makes it clear to students that everyone is different, and it celebrates a growth mindset amongst students.
The student-led classroom that results from personalized learning can naturally boost educational equity. It creates enriching educational experiences for each student and for you as the educator.
A one-size fits all approach isn't possible in a personalized learning and student-led classroom. Students should be provided with differentiated activities, with choice, and they should be allowed to move at their own pace.
Differentiated activities meet students where they are while also pushing them to grow academically. When students are given activities at one level, not all students are given an opportunity for growth. As mentioned earlier, each student in your classroom is at a different level and in order to provide equity in the classroom we need to create differentiated activities.
Choice leads to student ownership. If a student is given choice they become more invested in the challenge or activity. Being given a choice in which the STEM/STEAM activities they choose to do or in how they complete an activity can effortlessly bring cultural backgrounds, learning styles, and learning needs to light.
Student pace acknowledges the fact that some students need extra practice for concepts to sink in while some students only need one activity to solidify understanding. To truly create educational equity, student pace within personalized learning becomes a priority. We start to focus on the belief that students can achieve our high expectations and reach those computational thinking goals, we just need to give them the time to do so.
There are many different ways to dive into personalized learning and to start implementing personalized learning in your classroom during your STEM/STEAM activities and throughout all subjects. If you want more information on how to start implementing personalized learning check out our blog post here.
How Does Educational Equity & Personalized Learning Relate to STEAM Education?
Now that we've covered the background concepts of educational equity and personalized learning, you might be thinking, "what does this have to do with STEAM education?"
STEAM teachers and teachers that teach STEAM education, STEM, or Coding in their classrooms have an opportunity to create an interactive, student-led classroom that sets a high standard for educational equity and personalized learning.
The STEAM education classroom thrives on student ownership, the unique experiences students bring to their creations, and on pushing students to adopt a growth mindset in the classroom. These characters of the STEAM classroom foster a learning environment where educational equity and personalized learning are at the forefront – whether you've realized this or not.
In your STEAM class, there's a great chance that you are already on the path to having an equitable classroom and personalized learning. If your students are currently being challenged appropriately for their academic level, are tackling challenges based on their experiences and with elements of student choice, and you exude excitement when your students find different ways to approach or complete a challenge, you are definitely headed in the right direction even if you don't feel like it.
How has SAM Labs Tackled STEAM Equity Recently?
Since the onset of COVID-19,  as a SAM Labs team, we have been developing a plan of action to ensure that all students have access to quality educational experiences. We realized that while many districts were able to provide students with Chromebooks and technology there are still students that do not have access to technology outside of the classroom. We immediately began working on our STEAM at Home initiative to include steam activities for students at home.
With much joy and excitement SAM Labs in partnership with Strawbees is bringing the learning experience home with our new No-Tech STEAM at Home Pack for students in Kindergarten through Fifth grade!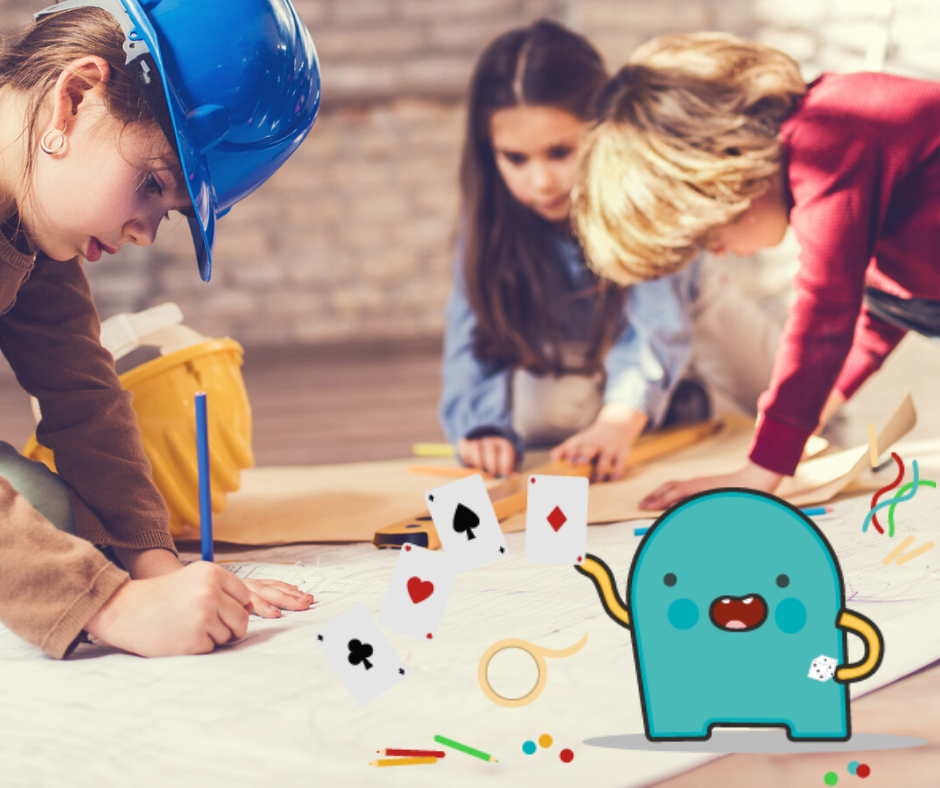 Who is it for?
The STEAM at Home Pack is a no-tech one-to-one solution that allows students to have their own kit at home. Teachers can feel comfortable sending these packs home with students as homework assignments or as unplugged assignments during distance learning. Schools can use these packs for STEAM Night fun or for an afterschool science or coding club.
What is included?
Created with a focus on design challenges that encourage students to develop computational thinking skills and use their imagination with everyday items, the STEAM at Home Pack engages students in unplugged STEAM activities. Each letter of STEAM is represented, with Strawbees Engineering activities, and SAM Labs Science, "unplugged" Technology, Art, and Math activities.
How does the STEAM at Home Pack Provide Educational Equity and Personalized Learning?
The initial goal of the STEAM at Home Pack was to open the door to STEAM education at home for students that lack access to technology when they leave the classroom. The resulting STEAM at Home Pack does that and much more while also including reusable materials. Here's how the pack provides educational equity and personalized learning.
One-to-One
Each student has access to their very own pack that they can take home. The focus of these packs is on the individual student.
Differentiation
Each activity has differentiated opportunities for students in the form of chili challenges. Teachers can decide to assign these chili challenges based on the academic level of each student.
Choice
Students have a choice in how they complete each design activity. Students can also be given choice in which chili challenge they would like to complete if you decide not to assign the chili challenges.
Pace
The STEAM activities included with the packs are designed to be completed at home. With students being at home when they complete the activities, they are going to work at their own pace.
Affordability
The STEAM at Home packs have high student engagement at an affordable price. It was important to us to make sure that each student could afford a pack and that each school could afford to buy packs for their students if possible. Socioeconomic background should not keep students from  meaningful learning experiences.
Conclusion
The STEAM at Home Packs provide an opportunity for teachers to tap into students' imagination and create learning experiences that strengthen their computational thinking and design thinking skills. These packs take the need for technology out of the equation and set educators up to be successful at implementing educational equity and personalized learning experiences at home or when in the classroom. In today's educational climate it is important that, as educators, we focus on the importance of educational equity and begin to create equitable student-led classrooms. We hope that our new STEAM at Home Packs made in partnership with Strawbees will be the perfect addition for educational equity in your classroom! See the activities included and learn more here!
Enjoyed this article? We think you might enjoy these articles as well:
3 Ways to Implement STEAM in a Personalized Learning Environment
Best 8 Free Ways to Teach STEAM Remotely
Free STEM/STEAM Activities for Learning from Home During COVID-19
SOURCES
Equality vs Equity Image provided by interactioninstitute.org and madewithangus.com
Ashli is a science educator who has a passion for using EdTech tools in the classroom and for creating interactive learning experiences that allow all students to engage in higher level learning.