Getting The Most Out Of The Digital Classroom Without SAM Blocks
Even if you haven't purchased a SAM Labs kit yet, you can still use our new Digital Classroom!
The digital classroom is a great tool for teaching STEAM and Learn to Code to students during distance learning, during hybrid learning, and even when in the classroom. By leveraging Nearpod to enhance interactivity and student engagement during lessons, our digital classroom takes teaching STEAM and Coding to a new level that can be experienced by current and new SAM Labs users.
SAM Labs is known for our physical Bluetooth wireless blocks. The Bluetooth wireless blocks add to student excitement and learning as students watch their code come to life in their hands and in front of their eyes during STEAM activities.
In all of our SAM Labs lessons students create their code in our SAM Space app or in SAM Blockly (previously Google Workbench). This is done in our SAM Studio web-based platform. While building and testing their code they develop computational thinking skills along the way as they seek to get their code just right.
Students watch the physical blocks come to life in their hands or on their desk. They know if the code they developed is 'correct' when the SAM blocks exhibit the behaviors that were coded by students. These blocks can also be added to prototypes that students build.
At this point, you're probably wondering how this works if you don't have the physical blocks. This is where our virtual blocks come and steal the show!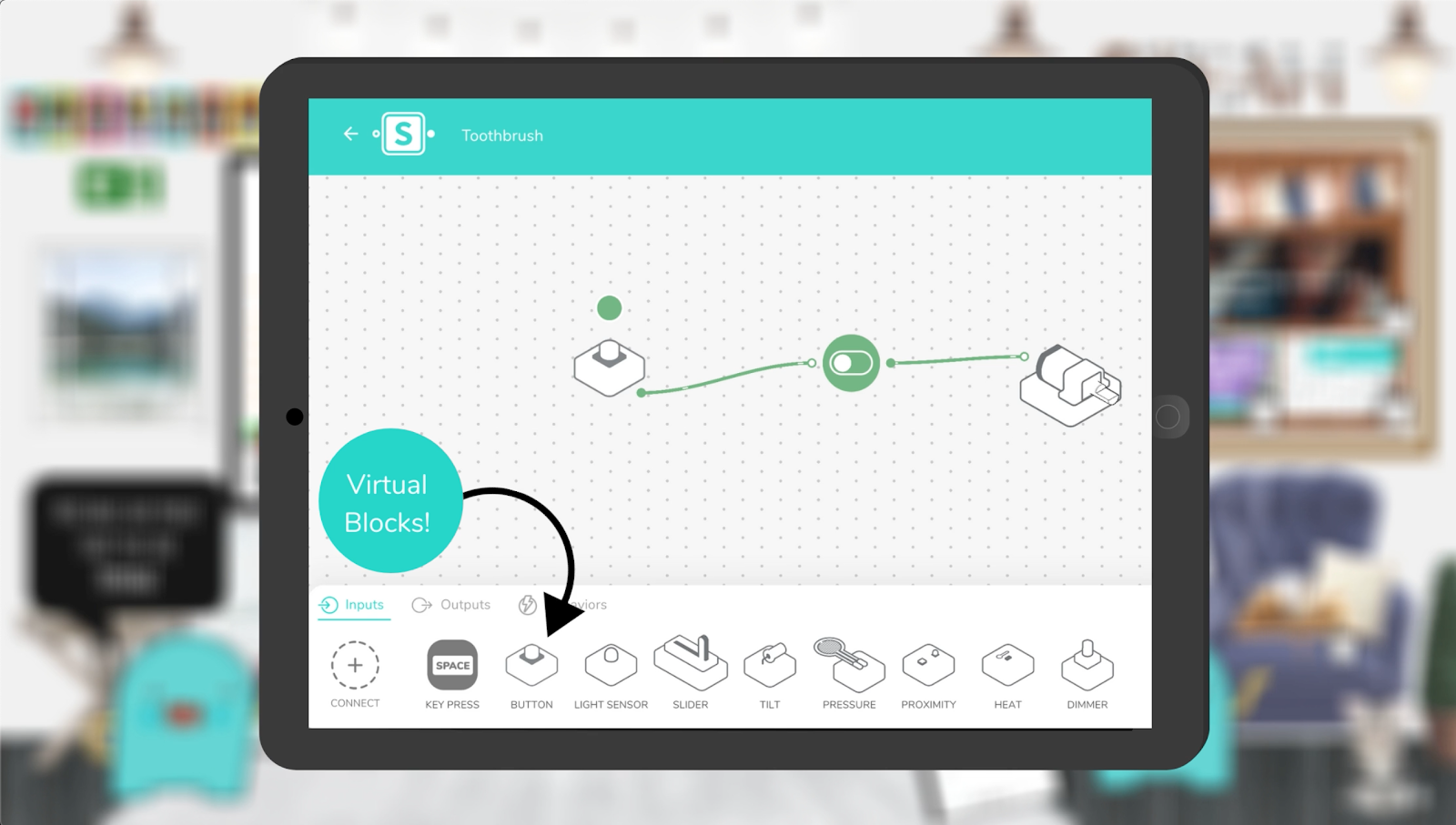 Our virtual blocks within SAM Space and SAM Blockly allow students to create their code and watch it come to life on their screen! When they are in the testing stage and ready to test their code, the virtual blocks on the screen will exhibit the behaviors they coded. Students will easily be able to determine if they successfully completed the challenge/goal they sought to create with their code.
Having the physical Bluetooth blocks definitely adds to the student experience. Although we do recommend having the blocks, the virtual blocks are a great solution until you can purchase the blocks or kits for your class. Regardless of whether students have access to the physical blocks or to the virtual blocks they will still be able to develop those computational thinking skills with each lesson in the digital classroom!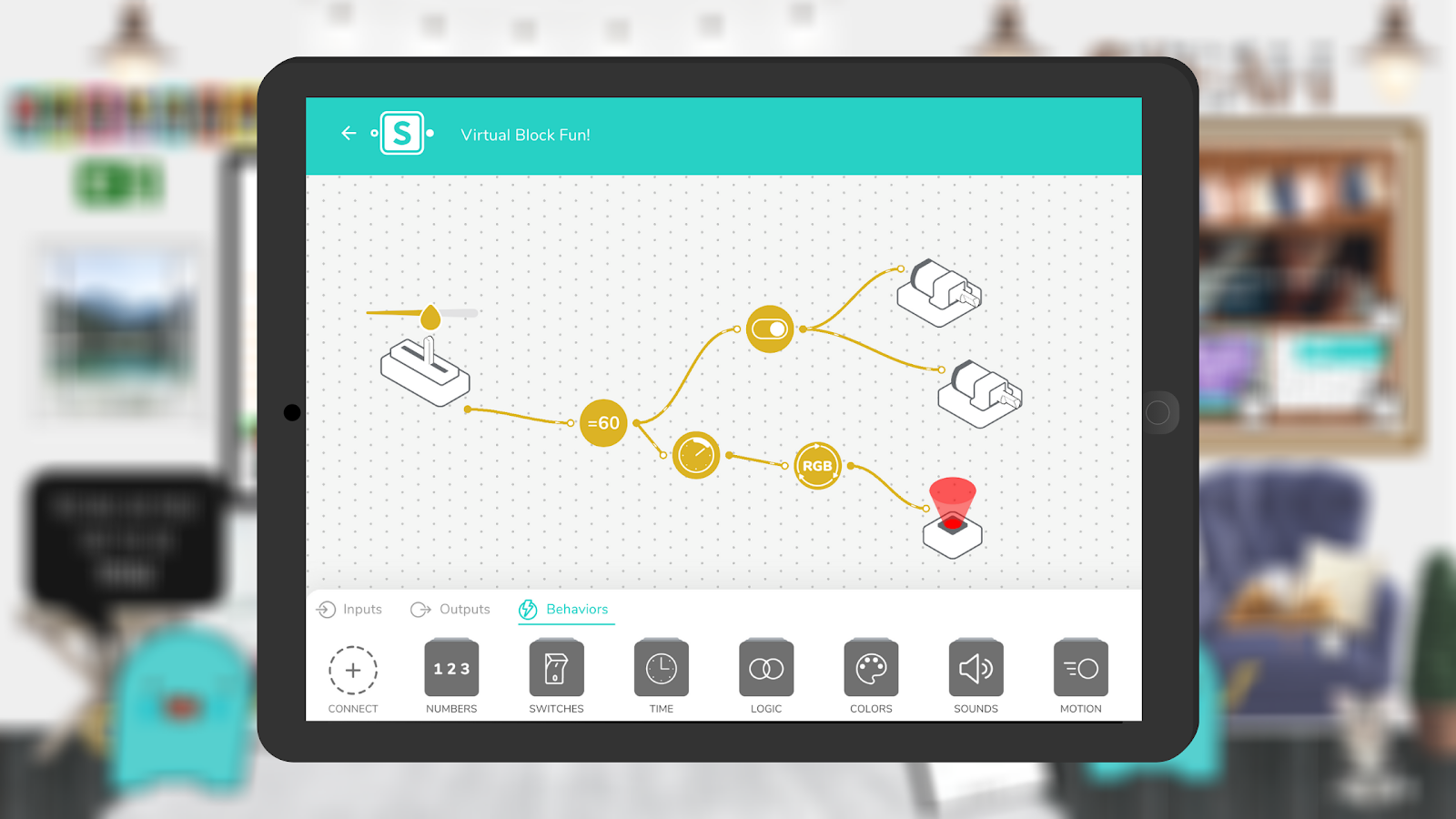 Use of the virtual blocks when you might not have enough blocks for each student to have their own at home during distance learning, or haven't purchased yet, still allows students to engage with STEAM activities. With our virtual blocks, students have the opportunity to build their computational thinking and problem-solving skills, can still collaborate with each other, and can take on coding challenges. Using the virtual blocks also sets them up for success when they gain access to the physical blocks – they will already be well versed in using the platform and can dive right in!
Our digital classroom features standards-aligned lessons and activities that will have your students looking forward to STEAM and coding during class. Our goal when adapting our lessons for the digital classroom was to decrease teacher workload and increase educational equity by creating quality interactive STEAM activities and lessons that all students could use.
If you haven't already downloaded our Digital Classroom and were worried that it wouldn't work for your students because you didn't have the physical blocks, head here to download your copy now! If you run into any questions, please reach out to us!
Did you enjoy this post? Here are some additional posts we think you'll like!
Best 8 Free Ways to Teach STEAM Remotely
The Benefits of STEAM Learning in K-12 Education
K-12 Teacher Interview: Why The Physical Connection Creates Learning Success
Ashli is a science educator who has a passion for using EdTech tools in the classroom and for creating interactive learning experiences that allow all students to engage in higher level learning.