SAM Labs Releases SAM Studio
SAM Labs is releasing SAM Studio to educators on October 29, 2020.
SAM Studio is a web-based application that will house SAM Labs' STEAM and Coding platforms SAM Space and SAM Blockly.
SAM Studio's ease of use combined with the capability to create complex coding programs will help boost development of students' computational thinking skills during STEAM activities and coding activities.
SAM Space, now found within SAM Studio, will continue to be the primary platform used for SAM Labs' K-5 STEAM education curriculum and lessons. SAM Blockly will now replace Google Workbench and will continue to be the primary platform for SAM Labs' Learn to Code curriculum and lessons. Educators and students can choose to access SAM Space or SAM Blockly from within SAM Studio.
Emily Deffenbaugh, former classroom educator and current West Coast Education Consultant at SAM Labs, states she is most looking forward to "having the opportunity to choose between SAM Space or SAM Blockly for the same lesson/project to allow differentiation."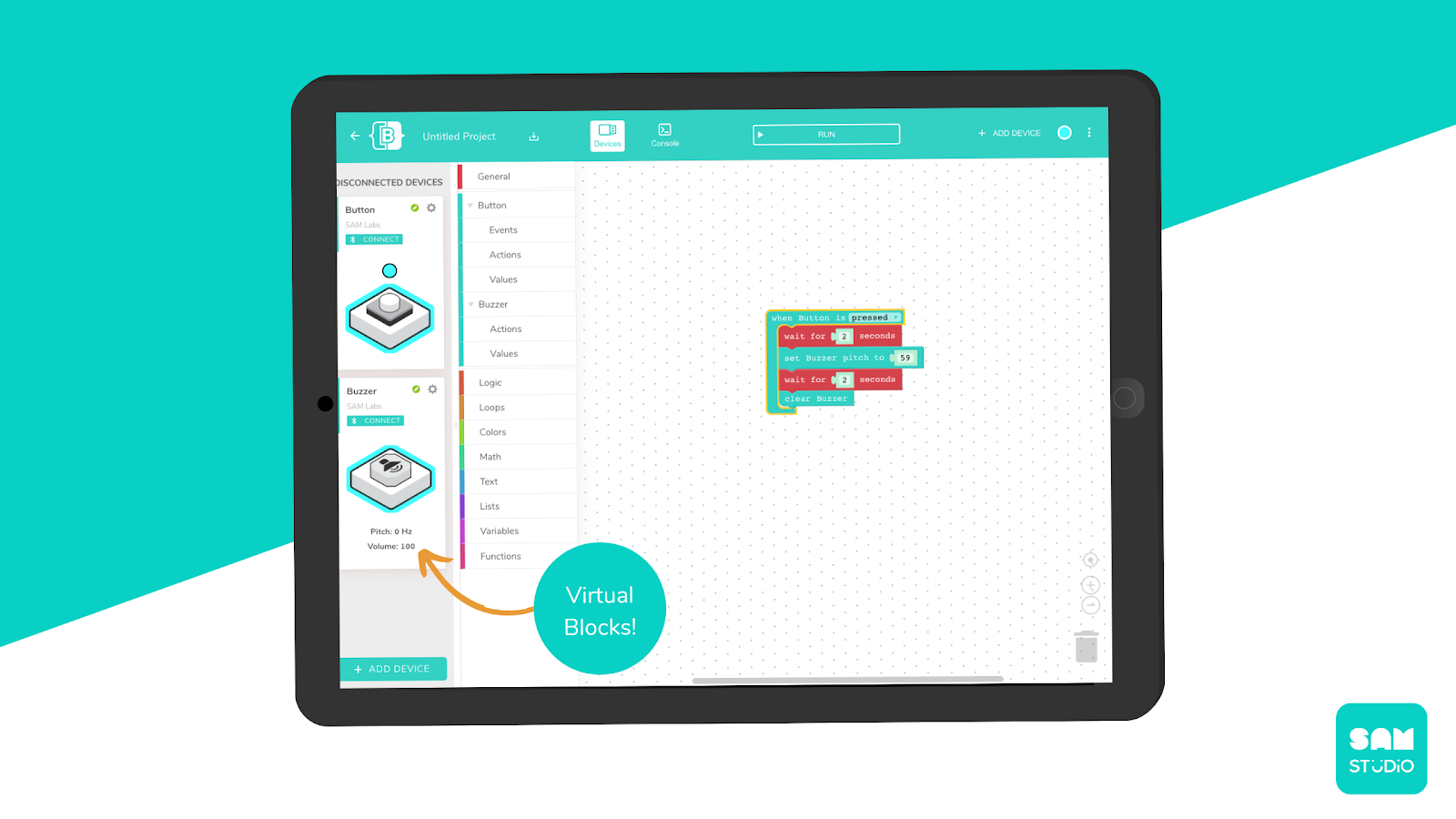 SAM Studio's feature enhancements now boast virtual blocks in both SAM Space and SAM Blockly. The virtual blocks within SAM Blockly is a new feature that will open up possibilities within SAM Blockly for SAM Labs educators teaching the Learn to Code lessons.
SAM Studio is an all-in-one web platform that allows educators to engage their students in exciting STEAM and coding activities without the need for IT management of apps. Educators can effortlessly share projects with other educators and assign projects to their students thanks to the feature enhancements within SAM Studio. Educators will also be excited to know that SAM Blockly is also compatible with multiple educational technology tools for coding.
Jennifer Byrom, former classroom educator and current South West Education Consultant at SAM Labs, states she is excited about "the ability to link SAM Studio with Google Drive and Google Classroom."
SAM Studio sparks student interest in coding activities by allowing students to take control of their learning and by giving them the power to create projects and coding programs that solve the real world challenges you assign them.
About SAM Labs:
SAM Labs is an award-winning developer of engaging hands-on STEAM and Coding experiences for K-8 students that are standards-aligned. SAM Labs provides educators and administrators with hardware, software, instructional materials for both students and teachers, and ongoing support to meaningfully integrate STEAM and Coding curriculum into the classroom. Learn more at samlabs.com
Ashli is a science educator who has a passion for using EdTech tools in the classroom and for creating interactive learning experiences that allow all students to engage in higher level learning.